Kingdom Color Palettes
Zombies, zombies, zombies!
Kingdom (Hangul: 킹덤; RR: Kingdeom) is a 2019 South Korean television series written by Kim Eun-hee and directed by Kim Seong-hun. It is Netflix's first original Korean series, which premiered on January 25, 2019. The series is adapted from the webcomic series The Kingdom of the Gods, which was authored by Kim Eun-hee and drawn by Yang Kyung-il. (Wikipedia)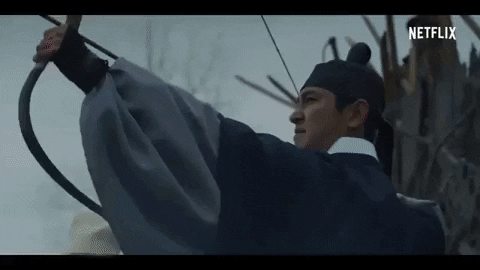 I am a fan of the Asian cinema and I was not wrong with this one. It is about an ancient kingdom struggling with political problems and zombies!.
It striked me with the plot and the excellent photography. Lots of yellow-brown, violets, blues and pinks. Amazing landscapes. Great special effects. Awesome costumes.
I have already watched the seasons available in Netflix and I am enchanted.
Some images to make you intrigued.
Trailer:
Behind the Scenes
1. All the images from the Netflix series Kingdom.
2. Click the palette to download the colors (5) in different formats (Color Schemer Studio, SVG, Expression Design Swatch, WPF Resource Dictionary, Silverlight XAML, Adobe Swatch Exchange, ACO, AI, GPL, HTML or everything in a zip file), at Colourlovers.com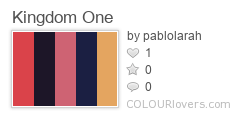 Color by COLOURlovers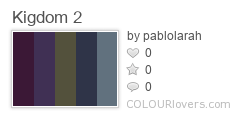 Color by COLOURlovers
3
. Also I created extended versions of the palette Kingdom One and a second palette, Kingdom Two, with ten (10) colors each, including formats: Adobe Swatch Exchange (ASE), ACO, png and as a text file with all the colors.
Kingdom Color Palettes

:
Download
4.- The font in use:
Silent Scream by Andreas Leonidou