Sad Kids Manual
I made a book for all the kids and specially for one of them. Antonia is a five years old girl who is living tough times right now. Her parents are divorced and she left her house (the only house she feels as a home). And now she is living with her mother and her grandpa. She is seeing her dad just twice a month.
This is not a wonderful world for her.
She is not eating enough because she is sad.
And I want to make her happy.
This is the tale a made for her. Read it with your heart and use the brain just for keeping your memories.
Read it here (in spanish only for now) Version 2023.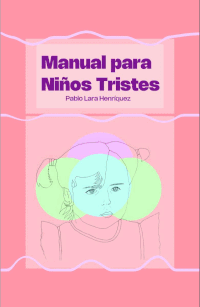 https://issuu.com/pablolarahenriquez/docs/manualparaninostristes_pablolarah